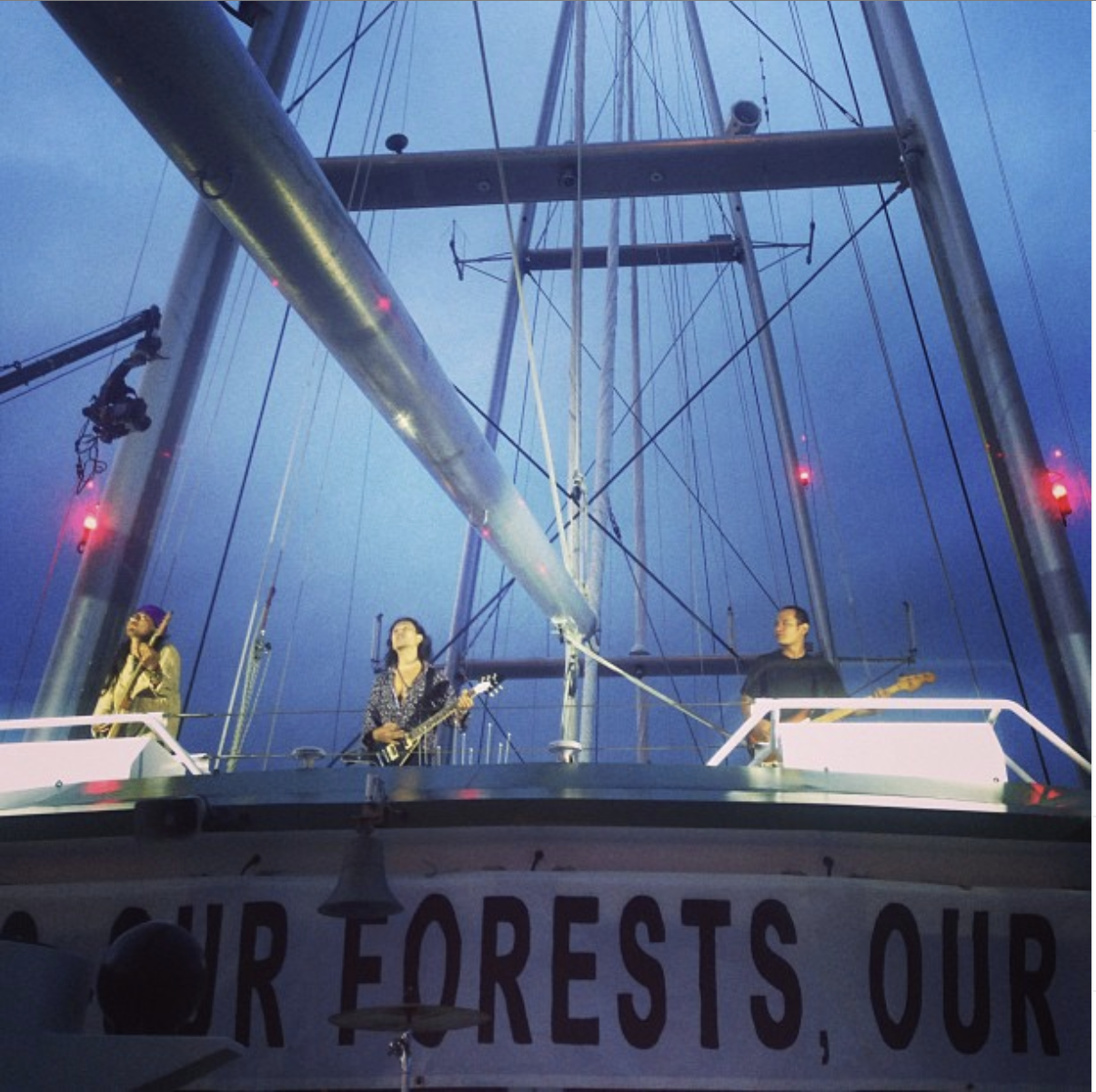 In the first episode, we explore one of Navicula's most popular songs – Busur Hujan (Rainbow). The song was created by Navicula to welcome the Greenpeace Rainbow Warrior Ship to Bali, as part of its journey to campaign for environmental protection around the world. 
In this episode, you will hear about Robi's (Navicula's vocalist and guitarist) and the band's motivation to support those fighting for social and environmental rights and passion about the cultural, social and biological diversity of Indonesia.  
You will hear about the process of making the song, and how Navicula got to record the Busur Hujan music video on the legendary Rainbow Warrior ship. 
For the transcript of this episode click here.
Listen to Busur Hujan on Spotify here.
Watch the Busur Hujan Video here: 
Navicula – Busur Hujan [Rain<iframe width="560″ height="315″ src="https://www.youtube.com/embed/pD5N2RS9tVk" title="YouTube video player" frameborder="0″ allow="accelerometer; autoplay; clipboard-write; encrypted-media; gyroscope; picture-in-picture" allowfullscreen></iframe>bow Warrior]
Links:
Busur Hujan by Navicula on Spotify.
About Pulau Plastik.
About Kopernik.
About Greenpeace Indonesia.
About WALHI.
Sources to data referenced in the episode:
Indonesia Population Census Report 2020 by Badan Pusat Statistik
Facts about Indonesia's diversity in culture and language
Facts about Indonesia's abundant natural resources
Indonesia's Marine Biodiversity
Forecasted share of the Muslim population in Southeast Asia in 2020, by country
Bhinneka Tunggal Ika in Indonesia 
Indonesian medicinal plants as sources of secondary metabolites for pharmaceutical industry
"Lost World" Found in Indonesia Is Trove of New Species
Indonesia's Rainforests: Biodiversity and Endangered Species
Indonesia to propose spice trail for UNESCO World Heritage list
The economy & ecology of Indonesian biodiversity
The forgotten Indonesian island that was swapped for Manhattan
Facts about Indonesian wildlife
List of World Heritage in Danger
Indonesia Geared to Reduce Stunting Rate to 14% in 2024
Danger listing for Indonesia's Tropical Rainforest Heritage of Sumatra
How Bali punks Navicula took on the palm oil industry
Photos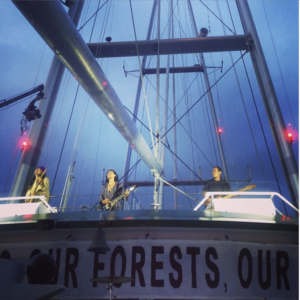 Navicula performing on the Rainbow Warrior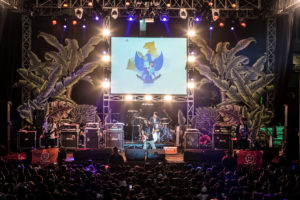 Navicula Live in Concert performing Busur Hujan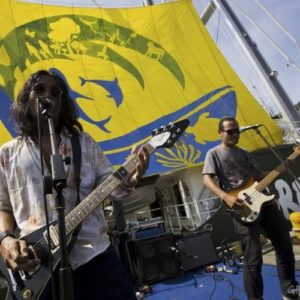 Navicula performing on the Rainbow Warrior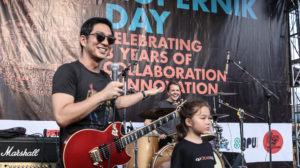 Kopernik performance of Busur Hujan (Toshi, Ewa and Ania)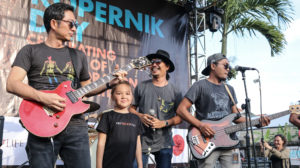 Kopernik performance of Busur Hujan with Robi on stage (with Toshi, Ania and Sangtu)
Don't miss out on our next episode. Subscribe on Spotify, Apple Podcasts, or wherever you get your podcasts.